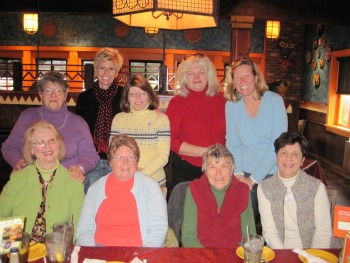 Throughout the year we provide programs, special events and learning opportunities for women that will enhance their Christian growth and give them time to fellowship and enjoy each other's company. Women's Fellowship activities are for all the women of the church and the community. Babysitting is provided for most of these events, and we encourage and welcome young moms to join us.
COORDINATORS: Rotating leadership. For questions contact Happy Pappas and Marge Curtis at womensfellowship@pcogonline.org.
MONTHLY MEETINGS: Planning meetings are the 3rd Tuesday of the month from 12:15 pm to 2:30 pm in the hospitality room at PCOG. All women are welcome.
Ongoing bible/book studies:
TUESDAY MORNING BIBLE STUDY
This study runs every Tuesday morning at 9:30am. We will rotate houses throughout the year. Please contact Happy at 203.637.9428 or womensfellowship@pcogonline.org.